Insights

Connect. Engage. Acquire.™
Get insights through Customer Central
Our platform delivers early warning signals for buyers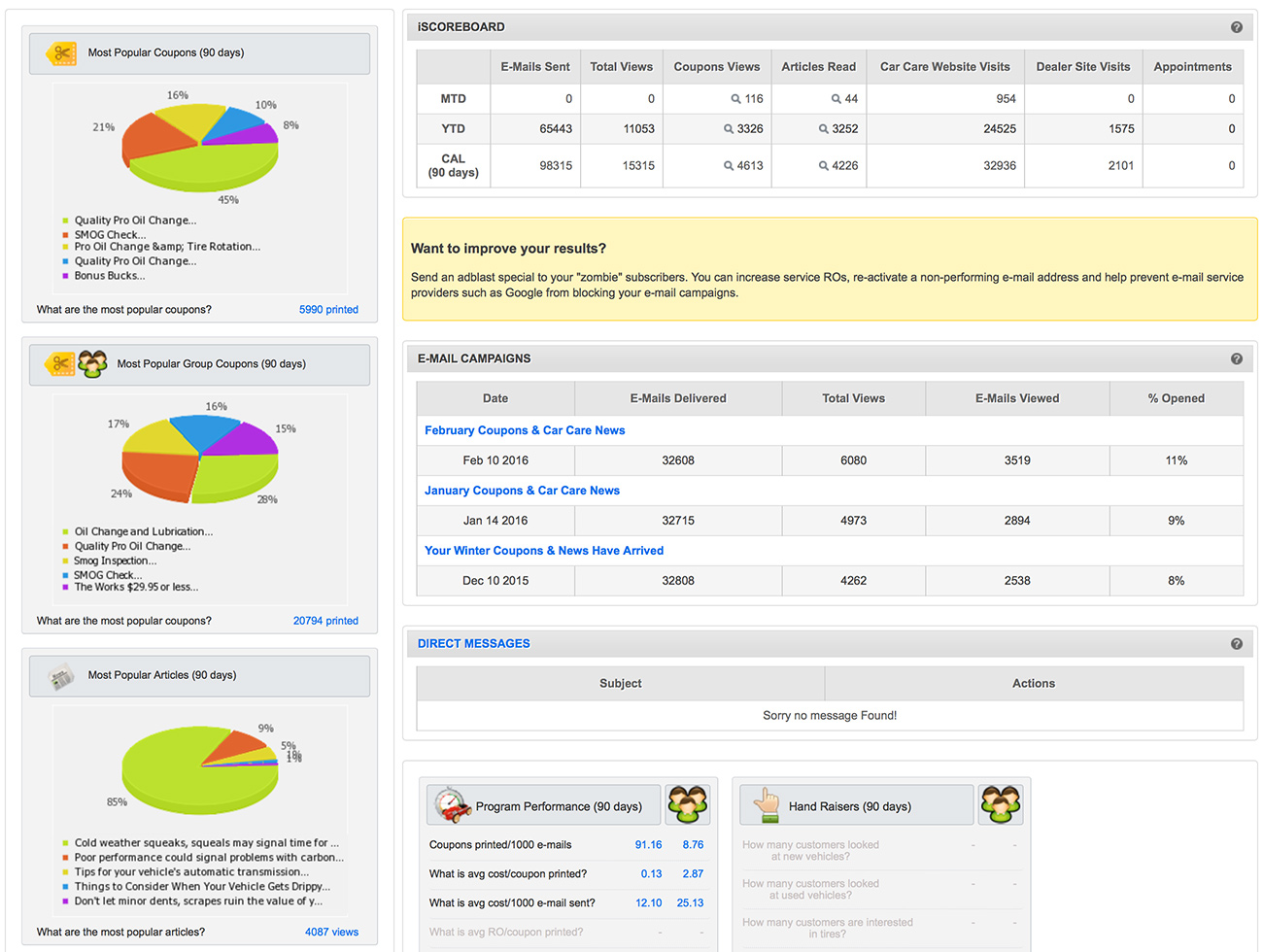 "Small Data", Big Results
Understanding "Big Data" trends is great. Getting lots of Leads is better.
Sensible Driver feeds your lead machine with bit-sized data. We analyzes campaign results, pull out the important stuff and serve it up on a digital platter.
We'll also integrate with your DMS and CRM, too.
We give you quality information that builds your bottom line.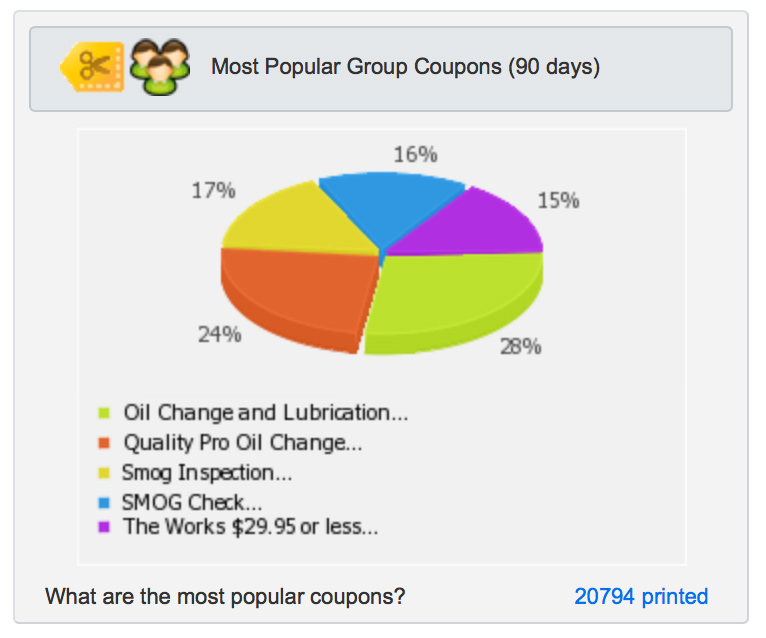 Customer Central
Customer Central makes it simple to view campaign results and communicate with your customers.
Deploy coupons
Manage content
Create Campaigns
Review results
Understand trends
Secure data access
Single point for groups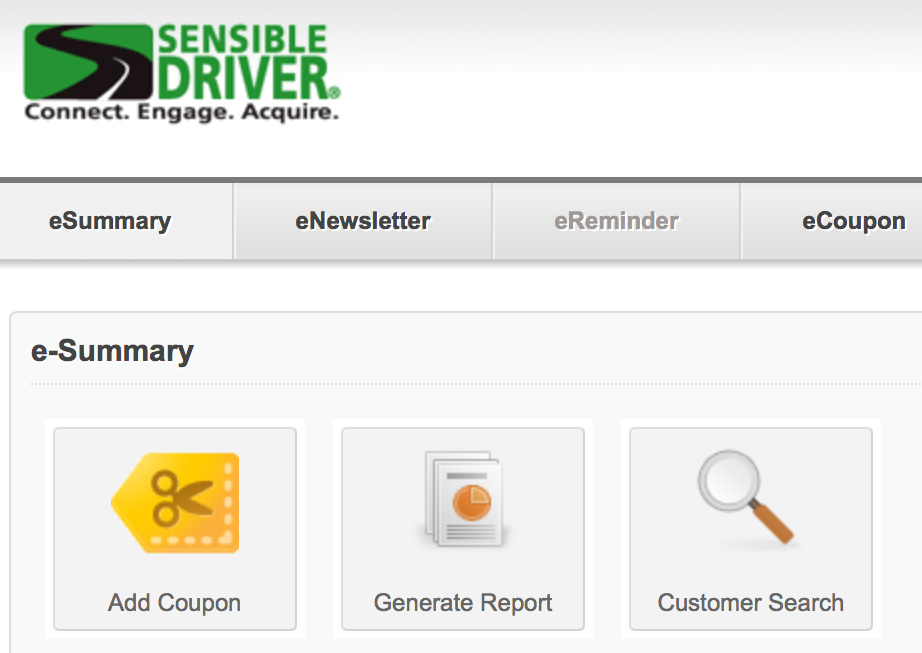 Reports, reports and more reports
Reports made simple.
Get the information you need, quickly. Performance Reports come standard. And Customer Central supports custom reports as well.
New vehicles
Trade-ins
Used Vehicles
Tires
Brakes
Batteries